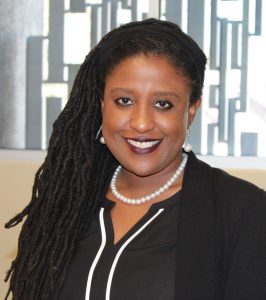 Triza Cox is a South Carolina based theatre artist. She is currently the South Carolina Ambassador for the Dramatists Guild and is an associate member of the Society of Stage Directors and Choreographers.  Her research and creative work center on playmaking using Jungian archetypes, motifs and symbols of the collective unconscious. Triza holds an MFA in Theatre Performance from the University of Louisville and has trained with Dell'Arte International School of Physical Theatre.  She is a playwright, actress, director and choreographer. Her performance credits include a national tour of Harriet Tubman and Bella Under the Bullying Big Top with Bright Star Children's Theatre; regional tours of Bullies with Blue Apple Players; Nothing New for Easter: Shopping for Civil Rights for the Kentucky Historical Society; and Becoming Mothers with Looking for Lilith Theatre Company. Triza's book, How I Make Transcendent Theatre, examines the implementation of community based techniques and psychological theories in the creative process.  
Her original plays include The Willing ,which recently received a staged reading with Triad Stage in Greensboro, NC; God in the Midst of it All and Lil' Bard which was a semi-finalist in NYU's New Plays for Young Audience 2018 and premiered at Charlotte's Children Theatre in a staged reading. Triza has received a Kentucky New Voices grant for her playwriting.  She has assisted directed and choreographed the musical Chicago. In South Carolina Triza has directed and produced: Gospel at Colonus; Black Nativity; Bullies; The Conversation; Shakespeare: Queens, Witches and Wenches; # Together; But I'm Only Seventeen; What Gets Left; For Colored Girls Who Have Considered Suicide/When the Rainbow is Enuf; Miss Julie and Macbeth.
Triza has worked extensively in various capacities of Theatre Arts education. She presented at the Bath Spa Symposium: Theatre, Youth, Trauma and Europe in Crisis. She utilizes classical and experimental concepts and techniques to teach craft and theory.  Triza worked in Kentucky and in the Northeast as a Teaching Artist. Her work included Arts Literacy Programs with Hartford Performs; teaching playwriting with Northeast Children's Theatre Company; and Journey: A Trip on the Underground Railroad with Walden Theatre in Kentucky.
As artistic director and founder of The Drama Lady Theatre Group, Triza has shown dedication to creating new and classical productions. Through this organization, Triza has implemented and facilitated many workshops and programs including Shakespeare Behind Bars, Peer Educational Theatre and Forum Theatre.